When it comes to Buddhism, two of the most commonly used terms are Buddha and bodhisattva. While these terms may seem similar, they actually refer to two different concepts in Buddhism. In this blog post, we will explore the differences between a Buddha and a bodhisattva.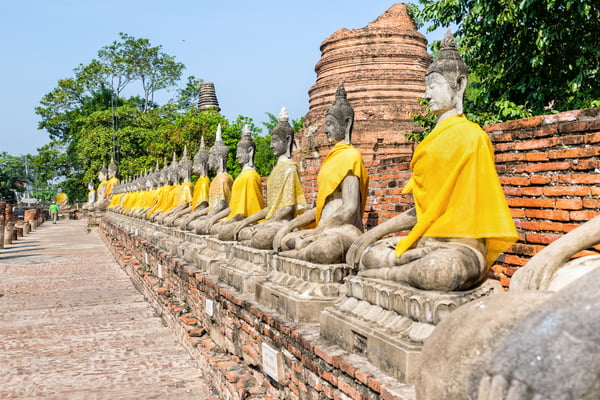 Who is a Buddha?
A Buddha is someone who has attained enlightenment, also known as nirvana. According to Buddhist belief, a Buddha is someone who has achieved a state of perfect wisdom and compassion, free from all ignorance and suffering. The most famous Buddha is Siddhartha Gautama, also known as the Buddha, who founded Buddhism in the 5th century BCE.
Who is a Bodhisattva?
A bodhisattva, on the other hand, is someone who has not yet attained enlightenment but is working towards it. A bodhisattva is someone who has taken a vow to attain enlightenment for the benefit of all beings and is therefore considered to be on the path to Buddhahood.
While a bodhisattva may not have achieved enlightenment yet, they are considered to be highly advanced in their spiritual practice. Bodhisattvas are known for their compassion, wisdom, and selflessness, and are revered in Buddhist culture for their dedication to the path of enlightenment.
Differences between a Buddha and a Bodhisattva One of the key differences between a Buddha and a bodhisattva is that a Buddha has already achieved enlightenment, while a bodhisattva is still working towards it. Additionally, while there are many bodhisattvas in Buddhism, there is only one Buddha in a given era.
Another difference is that while a Buddha is considered to have transcended the cycle of birth and death, a bodhisattva is still subject to the cycle of samsara, or rebirth. However, because of their commitment to the path of enlightenment, bodhisattvas are believed to have the ability to choose their next rebirth in order to continue their spiritual journey.
In terms of their roles in Buddhism, Buddhas are often seen as teachers or guides, while bodhisattvas are seen as compassionate helpers who are working towards the greater good of all beings.